Steppin' Out, Bluegrass Style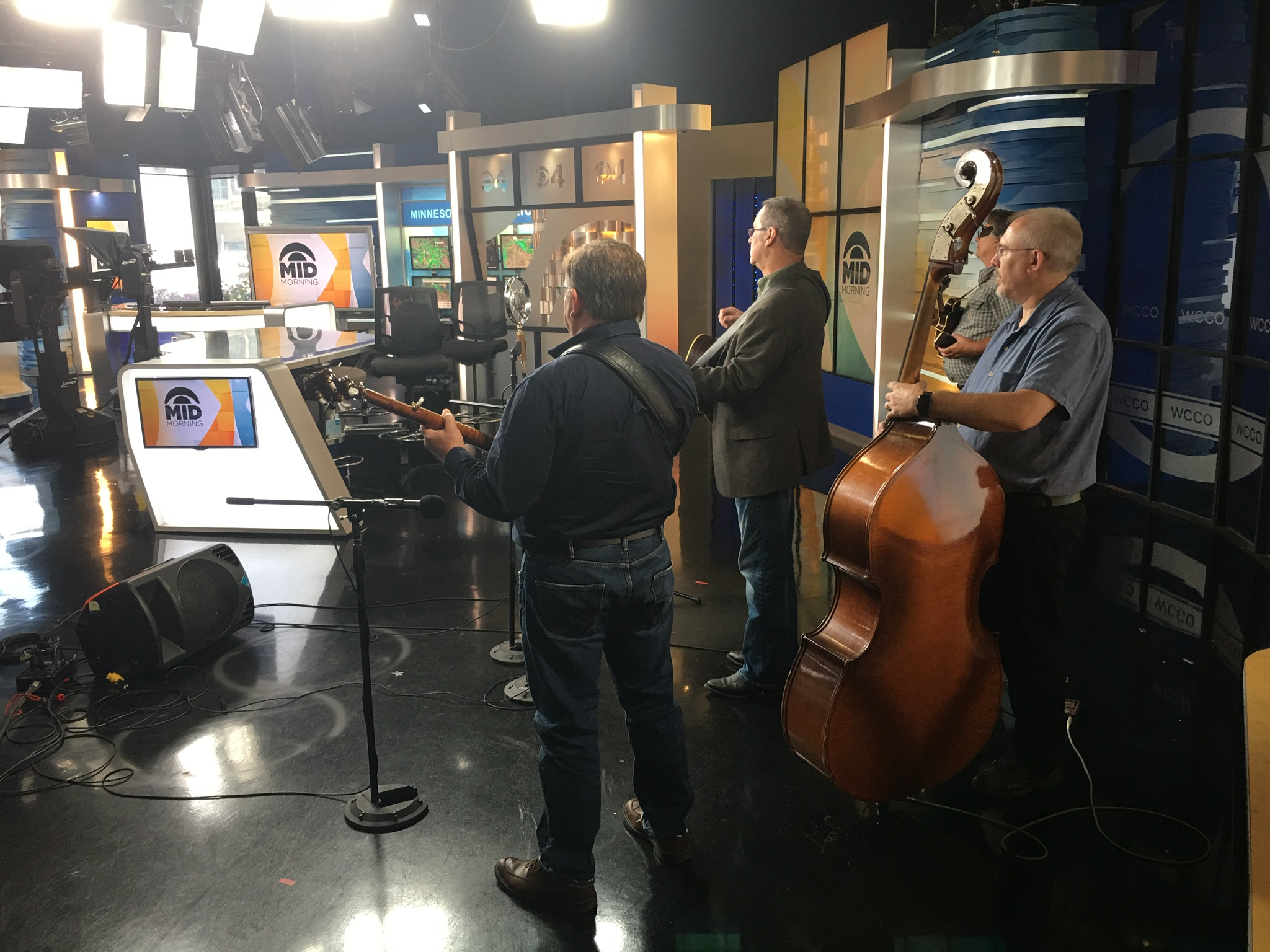 SGA Group partner Graham Sones, shown at left above, recently performed on WCCO-TV's Mid-Morning show on August 7th, as part of the Tony Rook Band. The band was performing to publicize the upcoming 2019 Minnesota Bluegrass August Festival, held at El Rancho Manana, August 8-11th, near Richmond, MN. The band, which plays original contemporary bluegrass and Americana music throughout the Upper Midwest, was a featured performer at the event.
Graham has been playing the banjo professionally for over 30 years. He plays the instrument "driving" style, ranging from "melodic fiddle tunes to a straight-ahead Scruggs style." His banjo — a 1928 Gibson 5-string, is very rare; one of only about 15 left remaining in the United States.
The band's first album—Reflections—featuring 11 original songs from the eponymous ensemble, was released on Oct. 15, 2018.
Mr. Sones previously played with Monroe Crossing and Dick Kimmel & Co., amongst others, in the past.
PHOTOGRAPH: Courtesy of Bill Hudson, TV Journalist at WCCO-TV