LANDSCAPE ARCHITECTURE
Site Development Environmental Restoration Parks and Recreation Visual Resource Management "Green" infrastructure planning Historic American Landscape Surveys (HALS) Irrigation Design
PLANNING
Educational Site Planning Park Master Planning Regional Planning Studies Community Development Studies Ecological / Environmental Planning Regional Planning Land Use Planning Landscape Guidelines
URBAN DESIGN
Design Guidelines Urban Land Use Studies Hardscape Development Streetscape Design Civic Space Design Landscape Amenity Features
About Us
Studio-based Landscape Architecture firm committed to personal client service and thoughtful design.
SGA Group is a Service-Disabled Veteran-Owned Small Business (SDVOSB), formed in January of 2011. We are a corporation under the laws of the State of Minnesota and certified as a Small Business Enterprise (SBE).
We approach each project with the idea that the natural environment is the basic foundation for developing memorable spaces that people use and enjoy. SGA assists clients through all phases of project development, from initial concept and construction documents to landscape establishment and next use scenarios. We incorporate environmental, cultural, and economic aspects into every step of our design process to produce solutions that are unique to each client and each location.
Going forward, we will utilize "blue-green" natural infrastructure systems as a method of addressing the wide variety of increasingly complex ecosystem issues. SGA will integrate planning, design, writing, and research to achieve the best possible outcomes with the least environmental cost.
Swimming Beach at Bertram Lake
Ankeny-Lang Rose Garden at Minnesota Landscape Arboretum
Entry Gates at Noerenberg Gardens
YMCA Camp Manitou
Centennial Lakes Park
Park Trails
Spring Grove Veterans Memorial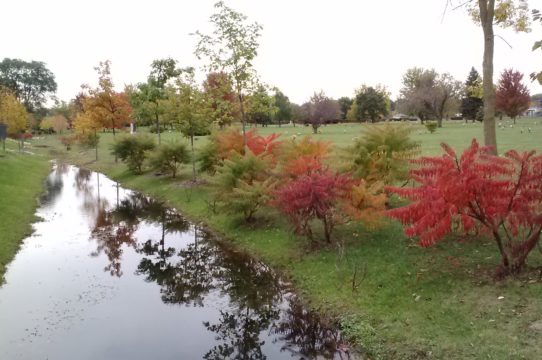 Crystal Public Works Facility
Franklin Township Park Study
Personnel
We are dedicated Landscape Architects committed to meeting your unique needs and giving you a "hands-on" professional experience.
Contact us
Drop us a line, send your contact information and get your project "On the Books".
Error: Contact form not found.