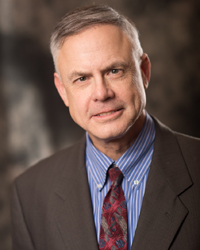 Professional Bio
ROBERT J. GUNDERSON, ASLA, PLA, CLARB
SGA GROUP, Inc.
Landscape Architect
(763) 675-3129
Email: rgunderson@sgagroupinc.com
Mr. Gunderson is president of the SGA Group, a certified Service-Disabled Veteran-Owned Small Business (SDVOSB). He is a landscape architect with over 35 years of experience and has practiced nationally across the United States. Robert is a landscape architect and planner who has worked extensively within the practices of ecological planning and design, construction technology, sustainable site planning, irrigation system design, and "green" rating systems. Preceding co-founding the SGA Group, Mr. Gunderson was a Partner and Director of Site Development at ATS&R, a national educational architecture and planning firm in Minneapolis, MN. While at ATS&R, Robert was partner-in-charge and responsible for the design, renovation, and enlargement of over 100 athletic fields and recreational spaces in the Minneapolis-St. Paul metropolitan area. Prior to this, he worked at BRW, Inc., in Minneapolis, MN. Notable projects he served as a lead designer on were the New Nicollet Mall-ver. 2, Centennial Lakes Park, Edina, MN, and the 50th & France commercial district in Edina, MN. Earlier in his career, he worked for the SWA Group, a multi-national, design-recognized landscape architecture firm based in California. In this capacity, he worked on the designs of planned communities across the United States and was a co-designer on award-winning water features at Walt Disney World, near Orlando, FL.
Mr. Gunderson is an Adjunct Associate Professor at the University of Minnesota – College of Design. In this role, he has contributed to the site and water sections of the Minnesota Sustainable Building Guidelines (B3), for the State of Minnesota, taught design & technology courses, performed applied research, and served on university faculty consultative committees.
Mr. Gunderson is a retired military officer, with 31 years of service in the Army Reserve. He has deployed twice, to Iraq, Kuwait, and Afghanistan during 2004-2005 and 2010. He was awarded the Bronze Star Medal, Meritorious Service Medal, and the Combat Action Badge. His work in these countries involved establishing forward operating bases, construction of detainee holding facilities for Al Qaeda/Taliban personnel, and survey monumentation.
Robert is nationally board certified by the Council of Landscape Architectural Registration Boards (CLARB) and is a licensed Landscape Architect in Minnesota and South Dakota. He is a full member of the American Society of Landscape Architects (ASLA).
In 2012, Mr. Gunderson was appointed by Minnesota Governor Mark Dayton to serve on the state licensing board for design professionals. His term-limited appointment on the Minnesota Board of Architecture, Engineering, Land Surveying, Landscape Architecture, Geoscience, and Interior Design (AELSLAGID) ended in July 2020. He also, recently, concluded a two-year term (2018–2020) as Secretary of the Board of Directors for the Council of Landscape Architectural Registration Boards (CLARB). Located in Reston, VA, CLARB is an international organization promoting professional licensure standards for education, experience and examination required for the profession of landscape architecture
EDUCATION
United States Army, Ft. Rucker, AL
Warrant Officer Staff Course – Strategic-Level Studies
University of Pennsylvania Graduate School of Fine Arts (now Weitzman School of Design), Philadelphia, PA.
Master of Landscape Architecture
Iowa State University of Science and Technology, Ames, IA.
Bachelor of Science in Landscape Architecture