6th Fabos Conference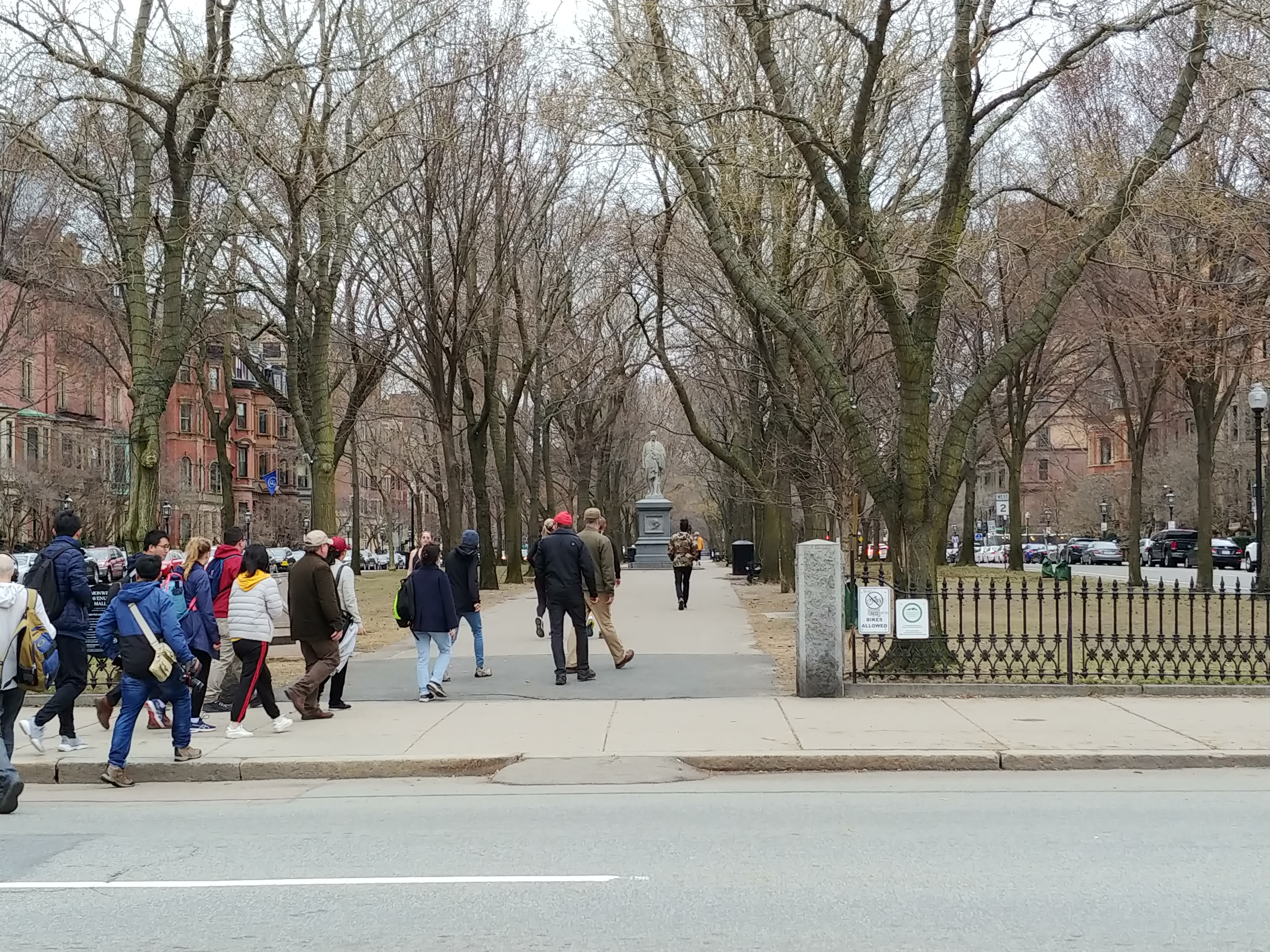 Graham Sones (pictured center-brown coat) and Robert Gunderson attended and participated in the 6th Fabos Conference on Landscapes and Greenway Planning at the University of Massachusetts, Amherst and selected locations in metropolitan Boston, MA, on March 29-31, 2019. The title of the international conference was 'Adapting to Expanding & Contracting Cities'.
The conference is held every three years, alternating between UMass, Amherst and Szent Istvan University, Hungary, bringing together international & national scholars and practitioners who are influencing new patterns in landscape planning, greenway development, and policy-related issues. Topics included climate adaptation, biodiversity, greenways and equity, ecosystem services and cultural landscapes, to name a few.
The conference concluded with a walking tour of the historic 'Emerald Necklace' string of connected open spaces, and newly-constructed urban greenways in metropolitan Boston.