Design With Nature Now Conference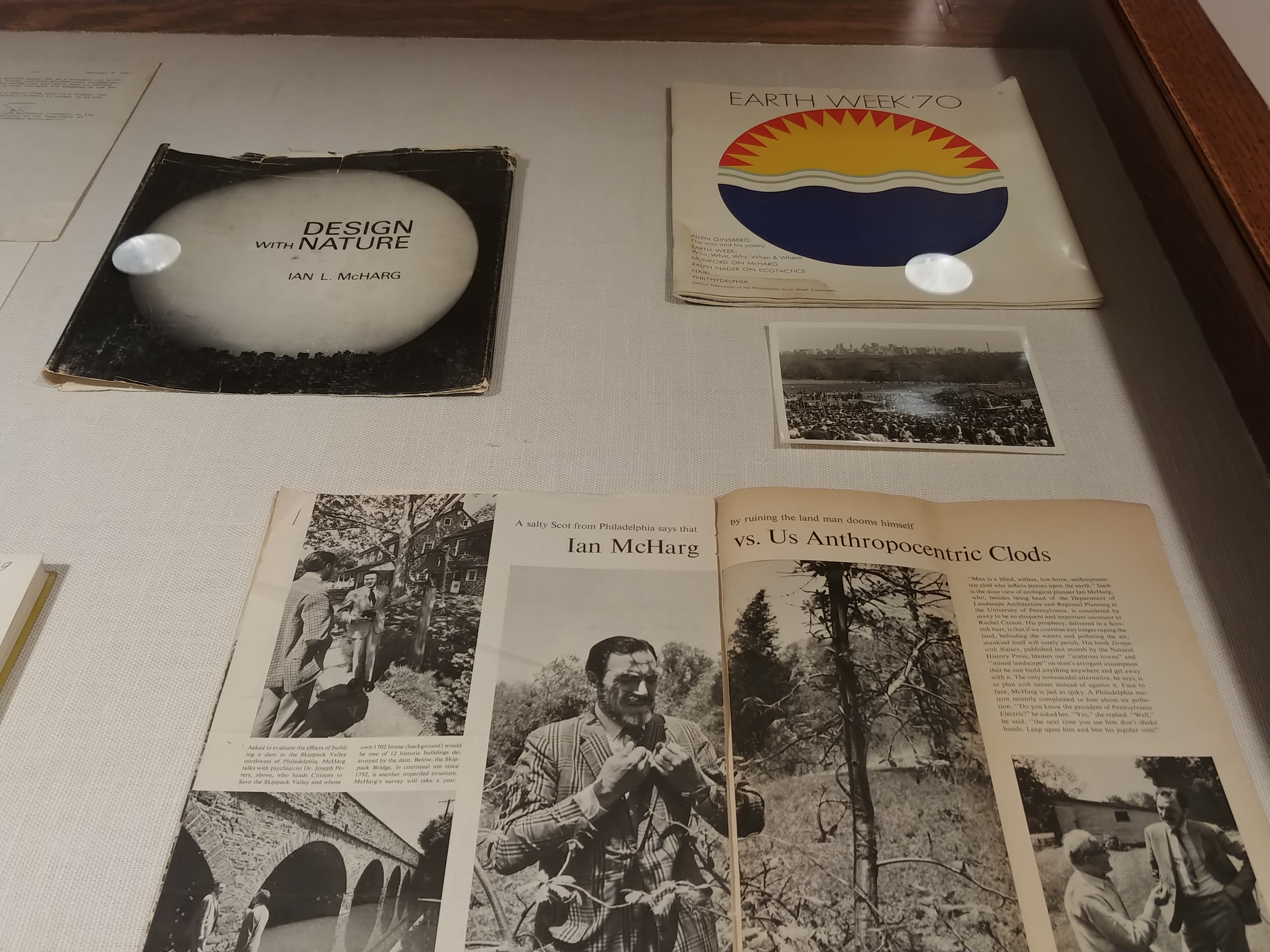 Mr. Gunderson recently attended the Design With Nature Now conference, held on 21-22 June 2019, at the University of Pennsylvania, in Philadelphia, PA. This international conference marked the 50th anniversary of Ian L. McHarg's landmark book Design with Nature. Bob was a student of McHarg at UPenn and fondly (sometimes not) remembers his daily interactions with Mr. McHarg.
McHarg's publishing of Design with Nature was a response to the environmental degradation of the mid-century 1900s, and along with Rachel Carson's 1962 book Silent Spring, was a clarion call for making visible the value of land, how we measure it, and creating a process for using land in a responsible manner. McHarg's book illustrated, for the first time, the development of what has come to be known as ecological planning and design.
The conference format was a combination of keynote presentations, tributes, panel discussions on broad ecological themes, and a panel discussion, featuring current students and early practitioners, delving into the future implications of ecological planning in their practice and research. On Friday evening, Ursula Heise and Erle Ellis led the keynote presentations on how anthropological, sociological, and pure ecology constructs have changed in the last fifty years and how we can begin to implement them now and into the future. Resuming on Saturday, three different panel discussions presented findings titled, A global survey of ecological design in the 21st century. This survey was composed of 25 projects-representing five major themes, of how people around the world are adapting to the "new" concept of nature and wilderness. The themes were Big Wilds, Urban Futures, Toxic Lands, Fresh Waters, and Rising Tides.
My take on this conference, and others similar to it, is that future practice no matter what design field you are in, will demand that we understand environmental and social issues at the macro level, and implement solutions at the micro level. We must be able to "knit" together our design projects with their greater surroundings, to re-build sustainable places and resilient spaces that have meaning for both human and non-human species alike.
The conference was presented by the Ian L. McHarg Center for Urbanism and Ecology and the Stuart Weitzman School of Design, both at the University of Pennsylvania, Philadelphia, PA.